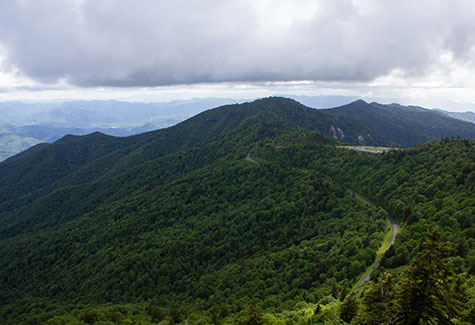 The Eastern Band of the Cherokee Nation's capital, Cherokee, is located in their ancestral homelands. After the Eastern Band bought the property, the village was formed in the 1870s. The second-most visited national park in the nation, Great Smoky Mountain National Park, is accessible from Cherokee.
Each month, thousands of tourists travel to Cherokee for a variety of reasons, including:
The fly fishing at Cherokee is among the best in the nation.
Elk are among the many animals that may be seen in Cherokee.
In and around Cherokee, there are thousands of miles of hiking trails.
One of the best flow-style mountain biking trail networks on the East Coast is found at Fire Mountain.
Undoubtedly one of the most popular hotels in the state is Harrah's Cherokee Casino.
There are many rivers and creeks where you can engage in water activities.
"Cherokee, North Carolina offers natural beauty, family attractions, outdoor activities, and the rich history of the Great Smoky Mountains." – Cherokee Smokies.
Whether you are a weekend visitor or a local of Cherokee or the nearby areas, you might need a fun activity to pass the time and let the kids burn off some energy. Elite Action Gaming can bring laser tag to you.
Play Laser Tag in Cherokee, NC
Laser Tag owes its existence in no small way to Star Wars.
"George Carter III, the inventor of Laser Tag, chanced upon the idea way back in 1977 after watching Star Wars Episode 4. However, his vision was not realized until 1984 when the first arena based Laser Tag facility called Photon was set up in Dallas, Texas."
Laser Tag Has Evolved
Our Tactical Laser Tag is an entirely new experience. It's not your father's laser tag. There aren't any cumbersome vests or other gear to wear here. Sound effects and vibrations are used to inform each player of their actions.
For younger players, we use the simplest settings in order to increase their enjoyment. If their heads are too little for the head strap, younger players can wear our head strap sensors around their necks. Real-time scoring in this innovative system enables each participant to monitor their own and their team's statistics!
Elite Action Gaming Cherokee, NC
We bring this fun new version of laser tag to you in Cherokee, NC. We'll set up an indoor or outdoor battlefield with natural and available mobile obstacles and other optional accessories for up to 12 players at a time.
Find out more about how you can play this exciting version of laser tag in Cherokee!